Technology
Transformation
Partner
Mobile Solutions
We build mobile apps to improve your business and increase the level of accessibility.
Website Solutions
We build web apps to help your business run more smoothly.
Desktop Solutions
We also develop custom software for windows platform.
Why do We Exist?
Cartenz Business Solution comes to help companies going through digital transformation post CoVid-19 which enforce business in all sectors to dramatically rethink their way of doing business.
One connecting dot between all sectors is how we have to apply low-touch approach (LTA) in everything that we do.
The key to adapt to this New Normal?
STRONG DIGITAL STRATEGY!
Our Team Have
Experience
on:
80+
Products
Developed
by Our Team
40+
Years
Total Combine
Of Experiences
50+
Private Companies
Experienced Great Impact
100+
Governments
All Around Indonesia Use Our Technology Innovation
20
Million
Citizens Are Served By Government Technologies
Optimize
Production & Operational Cost
Monitoring
& Tracking
Create monitoring application to monitor the sales, payment and transaction result for software company, multinational company, government, ceramic wholesaler, state-owned enterprises and also create live tracking application.
Risk Management System
Digitized risk analysis for finance company.
ERP
Modernize all of process manufacturing at automotive manufacturer, also help company to reduce cost production and forecasting all of asset in manufacture.
HRIS
Digitized employee management by using Human Resouce Information System for logistic company and event organizer.
Inventory & Asset
Create Inventory and asset application for a gas and oil company, and financial service company that gave an easier to monitor the distribution and product management also the report for the leader.
E-Commerce
& Marketplace
Digitilize how company utilize their products through an e-commerce for consumer goods company, fashion company, food and beverages company, and also a marketplace logistic to accomodating from many companies at state-owned enterprises.
Point of Sales
Develop a POS for overseas company and fintech company that impact to their customer to growth business, efficiency of selling products and also get sales reports in realtime.
Member Loyalty
Develop member loyalty application with some features: member information, store information and detail products, promotion, and point redeemption for travel agency, multinational company, consumer goods company, and food company.
Reservation
Develop some android application for customers in some restaurants to make an order or use delivery service.
Landing Page
& BLOG
Create some landing page for product information, politic campaign, company profile and personal profile, and also create a blog to accomodate many people join to make fiction story, opinion, poster and photo for strategic communication and new media specialist company. We also create blog for traveller.
We Provide You
with The Best
of The Best
Senior Programmer with
40+ Years
of total combined experiences
Our team easily create some applications use these technologies:
Web Developer
Android Developer
UI/UX Designer
Adobe XD
Sketch
Zeplin
etc.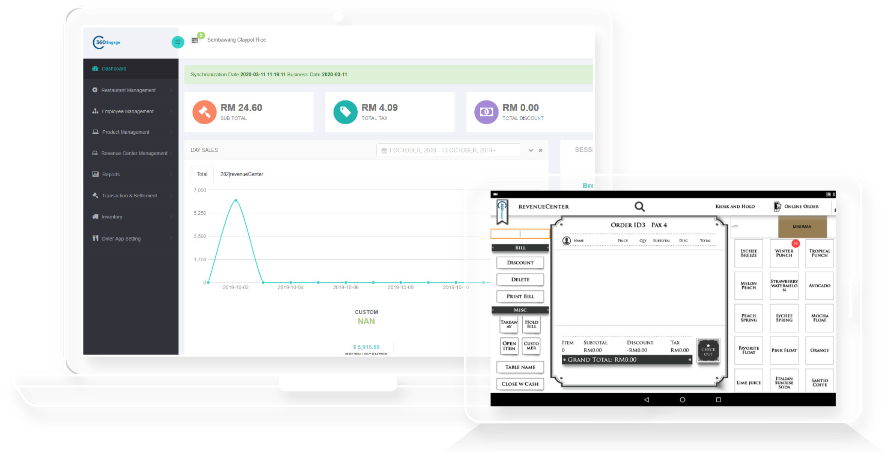 Closer to the Services
The customer of the restaurant can use these are of services: number caller display to show the customer queue number, diner app for online order, e-Menu and KiosK for customer self ordering and cutting the queue, e-Waiter to help waiter on ordering at mobile device that integrated to POS and kitchen display, and the manager of the restaurant can show the real-time reports for business analytics through boss app
See The Case
Serve Better, Grow Faster
Zeepos' customer which having single or multiple chain business outlets can be do set up only in minutes. They can enjoy Zeepos fantastic features with low operation cost that will turn the business more powerful. With the dynamic reports, will give the deep insights about business performance. Yet, the analytic feature would bring the decision more accurate to achieve certain goals.
See The Case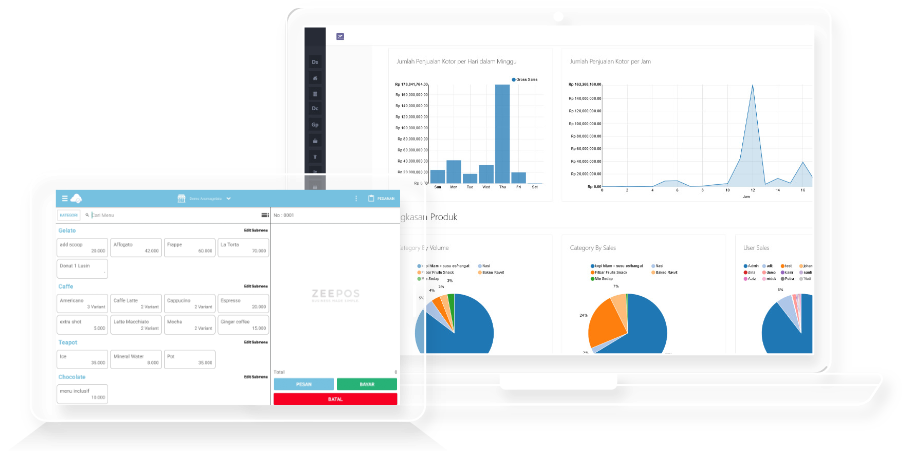 Satisfied
Client
Here Are Some
Clients Who Have
Worked With Us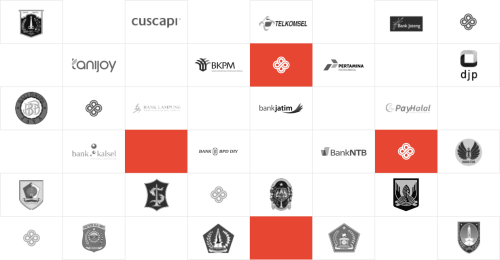 Alone we can do so little;
together
we can do so much
~ Helen Keller