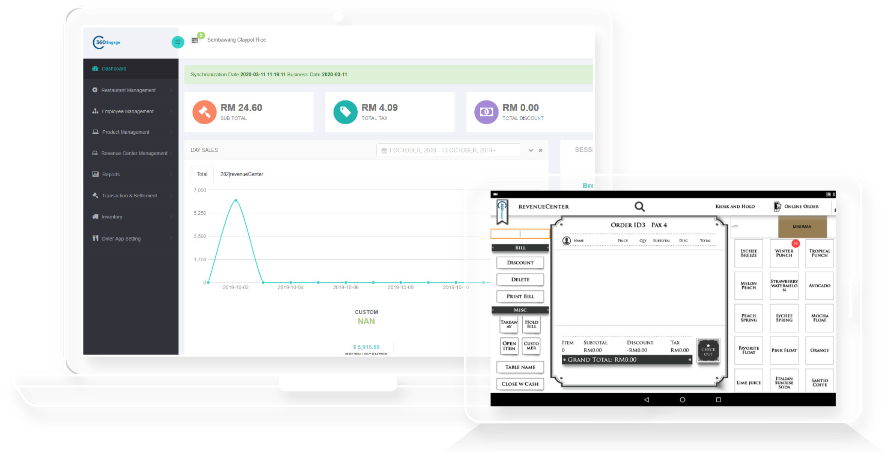 Closer to the Services
The customer of the restaurant can use these are of services: number caller display to show the customer queue number, diner app for online order, e-Menu and KiosK for customer self ordering and cutting the queue, e-Waiter to help waiter on ordering at mobile device that integrated to POS and kitchen display, and the manager of the restaurant can show the real-time reports for business analytics through boss app
Need to Keep the Relationship Between Restaurant and Customers
Point of sales nowadays just make an efficiency on restaurant business process without keeping meaningful relationship between restaurant and the customers.
Integrated Application
To resolve the problem, CBS with Cuscapi create a system that bringing their customers of the restaurant closer through the services with integrated application of each other. All f the applications are accessible n Android mobile and some on iOS device. We also make an integration on 3rd party for payment gateway and CRM.
Scope
Implementation
Integration with 3rd party
Technologies
POS Android Apps
KDS Android Apps
Diner App Android App
Number Caller Android App
Menu Android App
Waiter Android App
KiosK Android App
Boss App Android App
Web Back Office
Deliverables
Point Of Sales
Kitchen Display System
Diner App
Number Caller
e-Menu
e-Waiter
KiosK
Boss App
Backoffice (Configuration and Report)
Integrated Payment Gateway & CRM